The Blue Ribbon Project's Mission is to prevent all forms of child abuse and provide critical support to victims of abuse and neglect.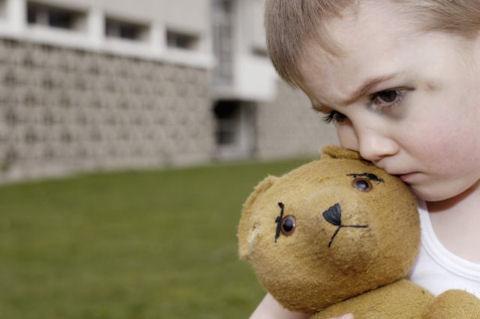 We are a 501(c) (3) charitable organization that is volunteer supported and directly serves abused and neglected children right here in our community. We are currently serving 12 counties within the state of Maryland and the City of Baltimore. We are in the process of expanding to other counties in Maryland (and beyond).
On our website, you will find various resources, articles, and several programs offered by The Blue Ribbon Project that directly serve children who are the victims of child abuse and neglect. You will also find items and resources for adult survivors struggling with the long-term effects of child abuse. The Blue Ribbon Project collaborates with survivors, victims, and professionals from various fields tied together due to child abuse and its long-term effects. It is this community approach of helping and guiding each other to overcome the obstacles presented to us. Your support is needed to serve and help these kids.
We all have an obligation to stand up for children's rights and be their voice where it matters.
Our Programs
In support of child victims of Child Abuse and Adult Survivors of Child Abuse, The Blue Ribbon Project offers various programs that directly impact the community. These programs include:
Adult Survivors of Childhood Trauma Support Groups: While there are many support groups in the community, chronic medical conditions, bereavement, or caregiving, and a variety of other groups, one area that seems to be lacking in our community is support groups for adult survivors of child abuse and related maltreatment. For this reason, The Blue Ribbon Project has virtual support groups specific to adult survivors of child abuse.
A Hand to Hold Youth Alliance Program: The Blue Ribbon Project's Mission is to raise awareness regarding child abuse and provide a variety of resources to abused and neglected children and youth in Foster Care. To this end, The Blue Ribbon Project has developed a youth advocacy program titled "A Hand To Hold Youth Alliance Program." The Youth Alliance Program's role is to provide resources, tutoring, and guidance to youth who need additional resources not provided by other programs. The Youth Alliance Volunteer works as a tutor and a mentor to the child in care.
Aging Up...Not Out: This program supports older foster youth as they prepare for life on their own and will be leaving the foster care system. This program offers various life skills topics that include managing finances, purchasing a vehicle, finding housing, applying for and interviewing for employment, and other life skills. These courses are free to foster youth aged 14 and above. Seating is limited, and registration is required for each program.
Backpacks of Love: This program supports victims of child abuse and neglect the moment they are being removed from a dangerous environment. Oftentimes, the child lacks essentials such as a toothbrush/toothpaste, a change of clothes, etc. The moment a child is removed, The Blue Ribbon Project is notified by the Department of Social Services, the Police, or the foster parent receiving the child. A backpack containing those essentials is delivered directly to the child. This gets them through the first few days of care.
College Support Fund: The Blue Ribbon Project's College Support Fund provides grants and financial assistance to foster youth attending trade schools, community colleges, and four-year universities. While the state provides tuition assistance, there is very little support to purchase books, materials, and other student fees needed for academic success. The Blue Ribbon Project's College Support Fund supports foster youth by assisting with these extra needs.
Celebrations Club: The Blue Ribbon Project believes that every child deserves to feel special on their birthday or during another memorable event. For many children in Foster Care, their birthday and other celebrations may seem like any other day with no cards, no party, no presents, or cake. The Blue Ribbon Project's Celebrations Club works to recognize Foster Children and Youth during their special events.
Foster Friends: The Foster Friends Program helps children in care explore extracurricular activities and provides opportunities not normally afforded to them. If a foster child wishes to participate in soccer, Taekwondo, play a musical instrument, take ballet, or other activities, The Blue Ribbon Project will sponsor the child and help enroll and pay for the child to participate.
Mirah's Closet: Mirah's Closet, a Foster Closet Program offered by The Blue Ribbon Project, provides FREE clothing and other essential items to children who are in foster care. We provide school uniforms, play clothes, pajamas, new underwear, outer clothing, and seasonal items such as coats and bathing suits. We also work to fill other youth needs in foster care (such as housewares for youth aging out of the foster care system and moving out on their own). All of the items offered by Mirah's closet are new items and provide each family a one-on-one, boutique-style shopping experience where the foster child chooses what they would like to keep. Read more...
Speak Up...Speak Out: One of the best ways to fight child abuse is to prevent abuse and neglect. The Blue Ribbon Project has several speakers from a variety of backgrounds to discuss the topic of child abuse. From law enforcement investigators that speak about recognition of abuse to adult survivors of abuse who share their stories.
Trauma & Resilience- What's your role?: Join us for a two-hour, interactive training to explore the impact of trauma on youth. Participants will unpack how youth experience trauma and resilience while discussing the impact of both on brain development.