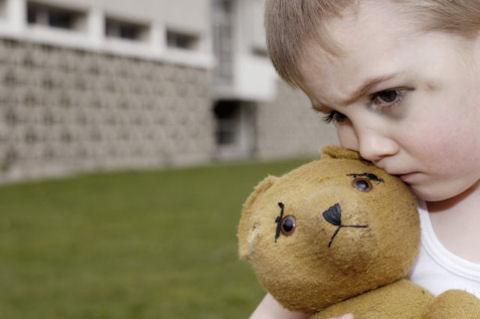 When our founder, Taylor, first entered foster care, the Department of Social Services and a police officer came to his school. As he was eating lunch with friends, an administrator came to the table and pulled him away to the office. This was the moment Taylor entered foster care. Taylor was unable to go home to retrieve any belongings. Taylor entered care with the clothing he was wearing and the school books he had with him.
While Taylor's story starts in the 1980s and there have been many great improvements since then in how the system works, one thing that has not improved is the condition of a child entering care. When these children enter care, it is normally an emergency situation and things happen very quickly. In most cases, these children have very little. To add insult to injury, the few items these children have are often thrown in trash bags. There is absolutely no reason a child's belongings should be in a trash bag.
This is where The Blue Ribbon Project's "Backpacks of Love" steps in to support these kids entering care at a moment's notice.
Our Backpacks contain essential necessities for kids of all ages who are entering the system. Each backpack is designed to be gender and very age-specific. These backpacks include such things as a toothbrush, toothpaste, hairbrush, children's soap/body wash, children's shampoo, changes of clothing for the child's age, personal clothing (underwear, socks, pajamas), and age-appropriate books and toys.
The way the process works is The Blue Ribbon Project has backpacks standing by and ready to go. Department of Social Services calls The Blue Ribbon Project right when a child is being removed. A member of The Blue Ribbon Project immediately takes a backpack to the child's location. This can be at the offices of Social Services, a hospital, or a police department. On a few occasions, we have met in a shopping center on the side of the road. The goal is to get a backpack to these children quickly and efficiently.
If you would like to help these kids and be a part of this project, there are several ways to help. Some of the ways include:
Make a Financial Contribution: The Blue Ribbon Project is a non-profit 501(c)(3) charitable organization. 100% of your tax-deductible donation goes to supporting these children being placed into care. We are a 100% volunteer organization so there are no paychecks going out. There is nothing more frustrating than donating to an organization just to learn that only a small percentage went to the cause you were supporting. If you donate $50.00, that is $50.00 in necessities and backpacks. This is the preferred method as we can purchase items in bulk or at a discounted non-profit rate. You can donate by credit card or PayPal right here on our website by visiting our Donation Page.
Purchase a backpack and fill it with love: Using a checklist, you can begin filling a backpack for a child of particular age and gender. Once your backpack is complete, you can drop off your backpacks at any of our convenient drop-off locations. To see a checklist and what items are included in each backpack, please take a look at our What's in a Backpack page.

Rally your Troops by organizing a drive: Organize your business, church group, social group, school, or community organization to assemble backpacks. This is a great project for family-based organizations and supporters of children. If you wish, we can come to your organization to speak about the program and present sample backpacks. We have presented the program to several church groups and community associations and we'd be more than happy to speak at yours. This is a great way to get the word out, support the program, and bring attention to the prevention of child abuse.

Make a donation and have a backpack purchased and filled on your behalf: The average cost of a backpack can run between $30 and $50, however, this cost can fluctuate depending on age and amount of donated items. Please feel free to make a financial donation for us to purchase and fill a backpack on your behalf. On our Donation Page, you will find a comments section. Here, you can specify the age and gender of the pack you would like for us to fill (or leave it up to us based on needs). This is a great option for those that are not local but wish to help as well as those that are too busy (or too far) to shop and drop off a backpack.
Please remember YOU are a part of The Blue Ribbon Project and make these things possible. Please share any ideas and suggestions you may have. We welcome these suggestions.
The Blue Ribbon Project has partnered with a variety of businesses to be drop-off locations for donations. Please see our --Growing List of Drop Off Locations--.