When children are removed from their home or other unsafe environment and placed into Foster Care, they lose everything that is familiar to them. They often come into care without any personal items. In 2015, The Blue Ribbon Project launched its Backpacks of Love Program to provide emergency essentials to children the moment they enter the foster care system. Our Backpacks of Love contain essential necessities for kids of all ages who are entering the system. Each backpack is designed to be gender and age-specific. These backpacks include such things as a toothbrush, toothpaste, hairbrush, children's soap/body wash, children's shampoo, changes of clothing for the child's age, personal clothing (underwear, socks, pajamas), and age-appropriate books and toys.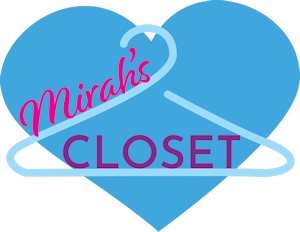 While our Backpacks of Love program helps those children from the moment they enter care during the initial placement, members of The Blue Ribbon Project recognized the continued, ongoing need of children remaining in care. The Blue Ribbon Project subsequently launched "Mirah's Closet," a program designed to provide essential items to meet those continuing needs of children in Foster Care.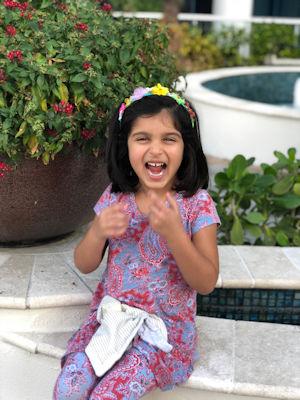 Mirah's Closet is named in honor and memory of Mirah Chhabra. The Chhabra family have been longtime friends with The Blue Ribbon Project's founders, Amanda and Taylor Pyles. The Chhabra family has also supported The Blue Ribbon Project's Backpacks of Love Program since its founding in 2015. In November of 2018, Mirah was diagnosed with Diffuse Intrinsic Pontine Glioma (referred to as DIPG). Unfortunately, Mirah passed away on December 21st, peacefully at home with her family. This was just weeks after her initial diagnosis of DIPG.
Mirah's life, while so short, was one of loving and caring for others. She was recognized at her school for helping her kindergarten classmates learn to read. Her mother passed along a story that during a Halloween party, Mirah was dressed as a princess. A child with mild Down Syndrome had taken Mirah's wand. When Mirah's sister said something to Mirah, Mirah's response was "Don't worry, Hanna. She needs the wand more than me!" and continued to enjoy herself, not bothered by the lack of her Princess wand. She also once told her sister not to be scared because the world was a nice place and people are good.
With Mirah's wonderful spirit of caring for others and putting others before herself in mind, The Blue Ribbon Project named its Foster Closet in honor of Mirah. One of the core values of The Blue Ribbon Project is the community coming together to make a difference in the lives of abused and neglected children. Mirah's spirit lives on in supporting those abused and neglected children. She is a shining example of much of what The Blue Ribbon Project stands for in its mission to improve the lives of abused and neglected children in our community. If you are a Foster Youth, Foster Parent, Court Appointed Special Advocate, or Social Worker and would like to make an appointment, please visit the Appointment Request Form on the Mirah's Closet Website.